Look what I made! I finished this changing mat yesterday, and I'm excited about the way it looks! I totally love the combination of colors and patterns. It is padded with volume fleece to make it soft and warm for the baby to lay on it, even on a cold floor during winter, plus it's not too girly, so my boyfriend can also use it without being embarrassed.
Here are some details of the changing mat: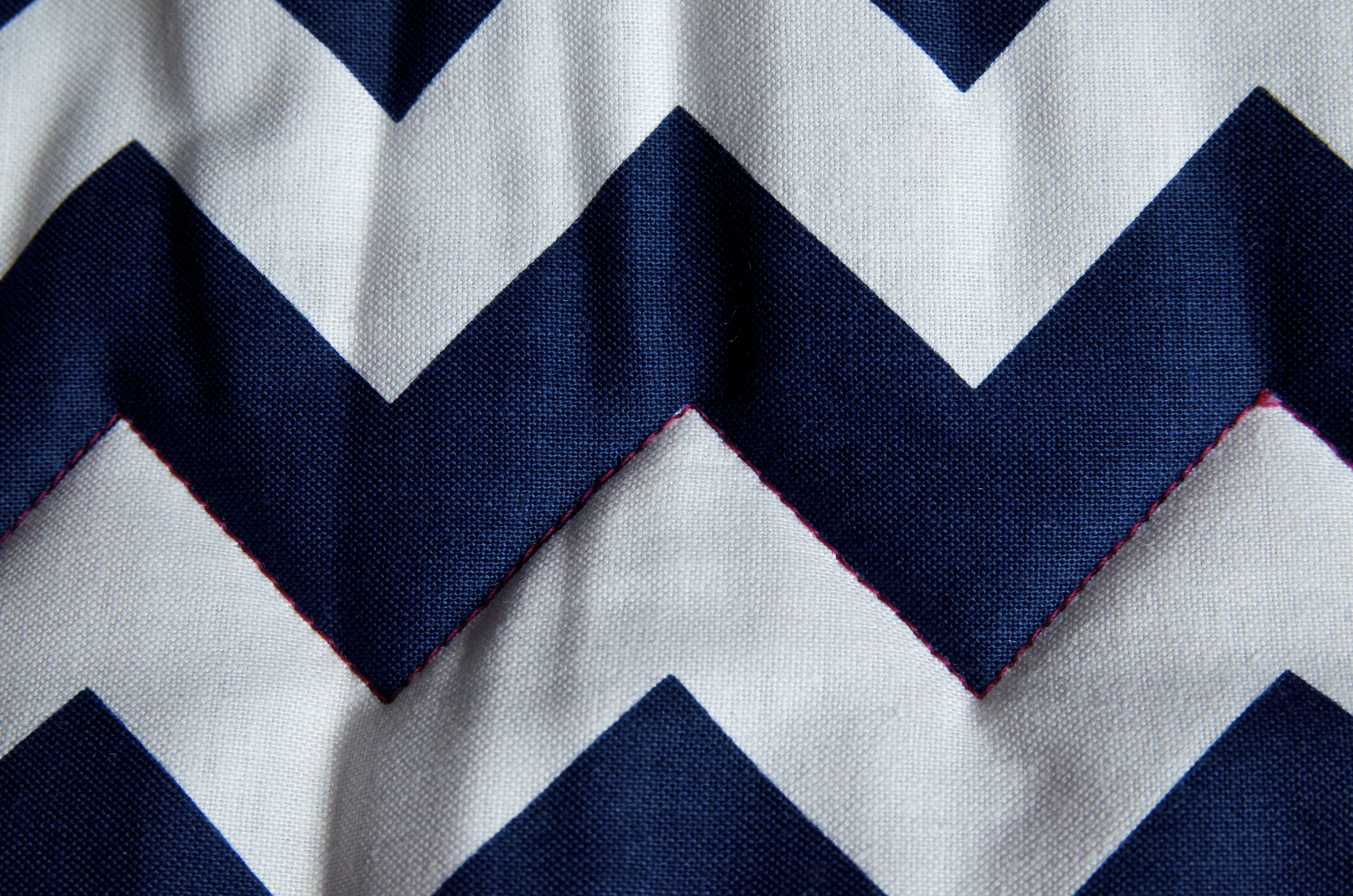 I sewed along the line of some of the chevrons to prevent the volume fleece from slipping out of its place when washing the mat. I used pink yarn to add a little splash of color to the front side, and I like that it also adds a chevron pattern to the inside fabric, but in a really quiet way.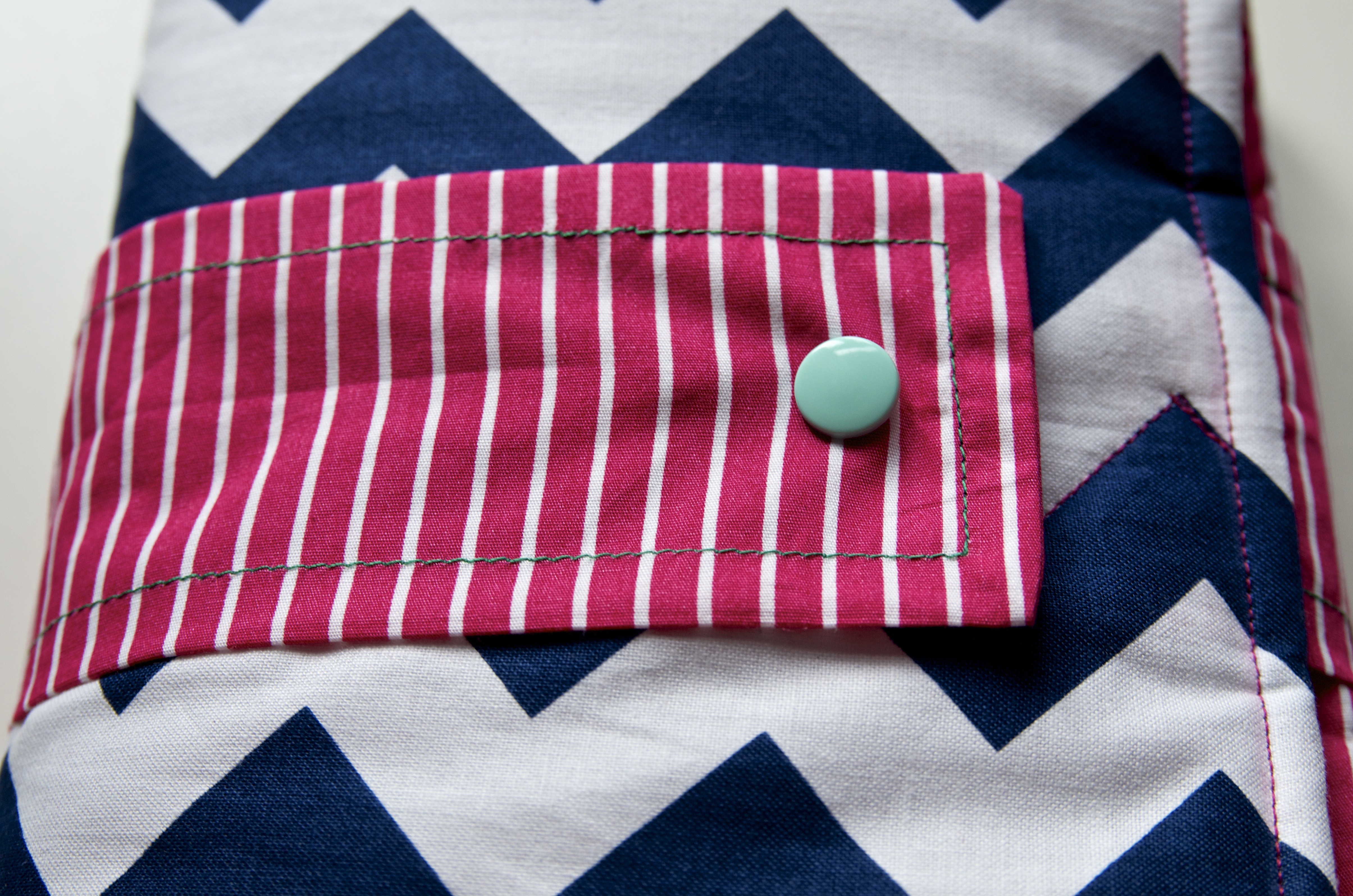 This was the first time I used my new Kam pliers and after figuring out how the whole Kam Snap system works, I am really satisfied with the result. It's a great and easy way to add snaps and an additional color without too much work.
I used a changing mat a friend of mine made as an example and needed just two evenings to finish it. Without sewing along the chevron lines, it would be possible to make one in less time, so I think it would be a great and quick to make gift for a baby party or for new parents in general. What do you think?
Unfortunately, I forgot to take pictures of the cutting and sewing process, otherwise it would have been an fantastic project for a DIY tutorial, but there are several great tutorials for similar changing mats on the internet, for example this one from icandy handmade, it even shows how to make a clutch for the mat quickly.
So let's see when little Miss P. will be laying on her new changing mat for the first time… officially, we do have only four more weeks to go! Exciting, isn't it? But until then, I will keep making stuff and hopefully showing it here.
Have a nice weekend, everybody!