I just made it!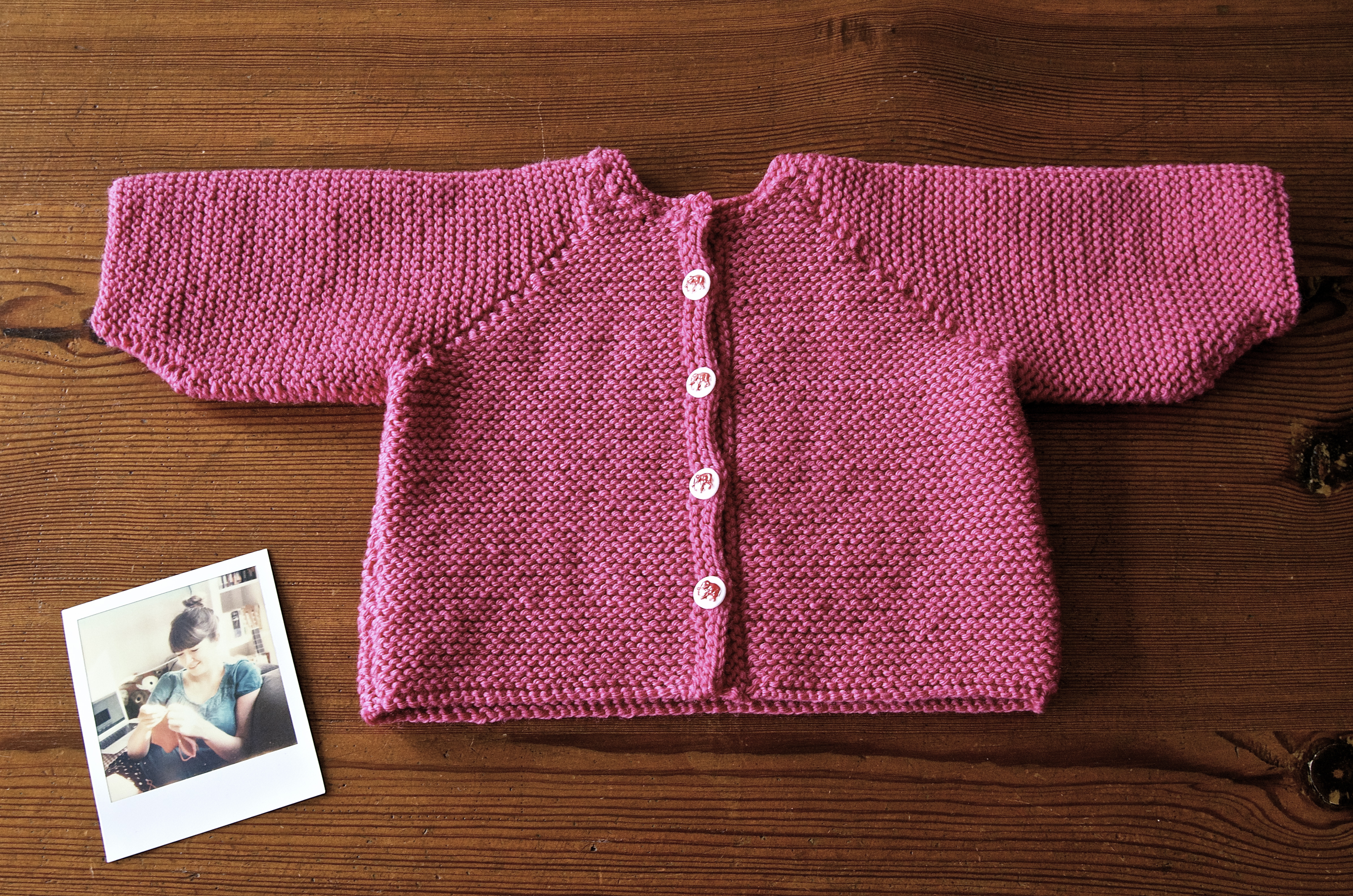 I finished my first cardigan ever! I'm really proud of myself, I just kept on knitting until I was finished and did not give up in between. And it was worth it, I love the result, especially in combination with the super cute little pink elephant buttons I had in stock. I bought them a while ago, without knowing what to use them for, but it was love at first sight so I had to take them and now they turned a cute cardigan into a perfect one!
I would love to go on knitting cute litlle baby stuff, I already found some patterns that I hope I have the time to knit before little Miss P. arrives.
By the way, during this whole knitting-mania, my boyfriend took this Polaroid photo of me, knitting a sleeve of the cardigan and I just love it. It is such a beautiful picture, it will become one of my favorite photos ever!
You can see more of his photos on his Flickr Stream or at his Portfolio, you really should have a look! Probably it is natural to love what the person you love does, but I even liked his photos a lot when we weren't a couple yet . Ok, I had already fallen in love with him at that point, but what I'm trying to say is that, even if you're not in love with my boyfriend ( and I really hope nobody else is ), you will love his photos, nevertheless.
And now, let's go on with the next project…knitted trousers or a baby bonnet? Maybe another cardigan? Whatever I'll decide for, I will let you know!