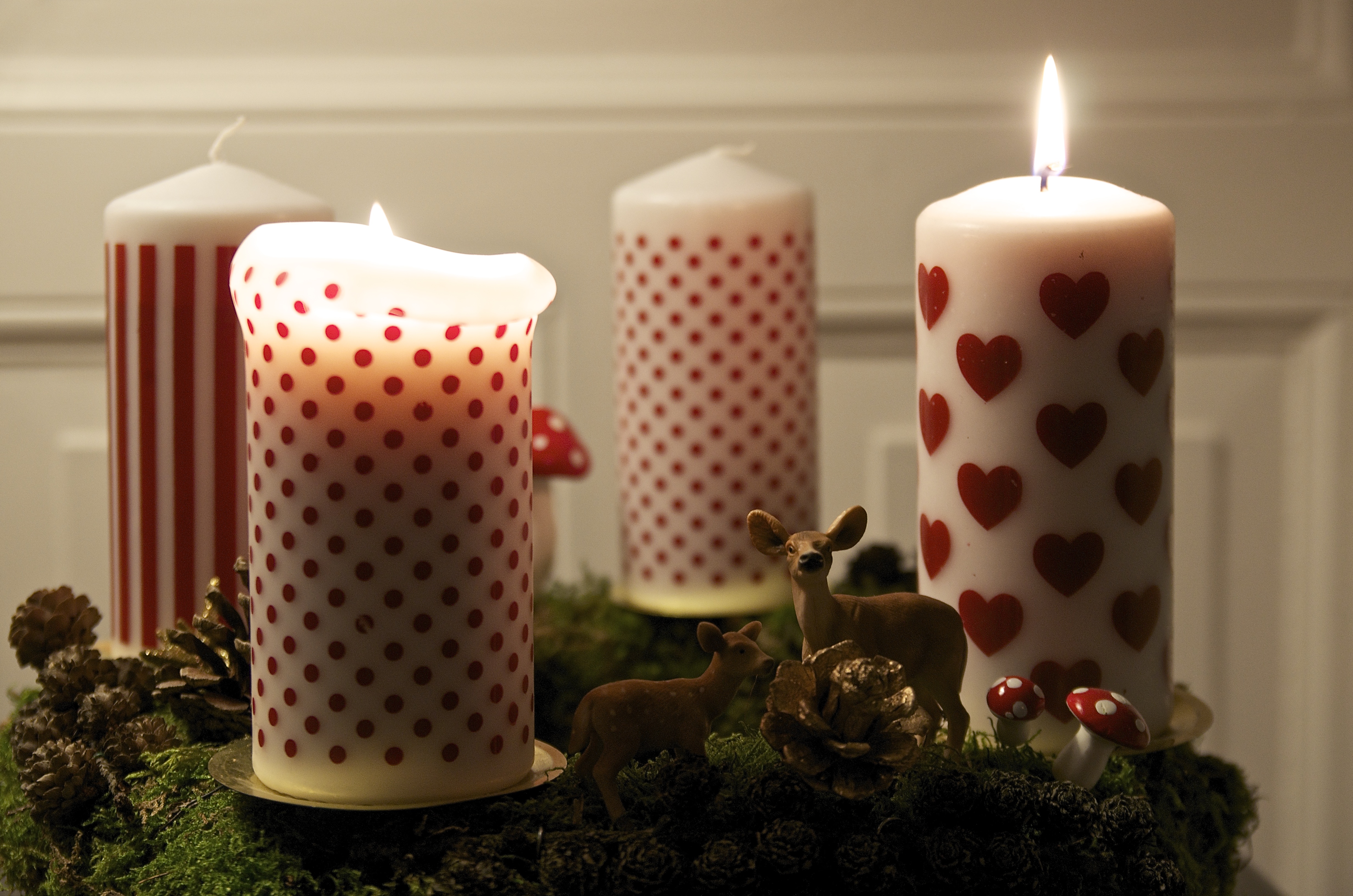 Happy second Sunday of Advent, everybody!
Surprisingly, I made it to make an Advent wreath last Sunday so we could light the first candle in the evening. Admittedly it's pretty simple but it just took me five minutes to finish it – and that means more time to snuggle the cutest little baby ever! And despite its simplicity I really like it and enjoy the way it looks with two candles burning.
I hope you enjoy this second Sunday of Advent as well, spending time with family or friends, relaxing on the couch with candle light and a delicious, hot drink or maybe you appreciate some glogg on the Christmas market. Whatever it is you do to have a nice day, have fun!