It's Friday, time to look back and think about happy moments I had last week.
The best thing about this week was that we finally found out the gender of our little baby! I'm over the moon to announce that we're having a little girl in November!
Gold stars on the luggage rack of a bicycle.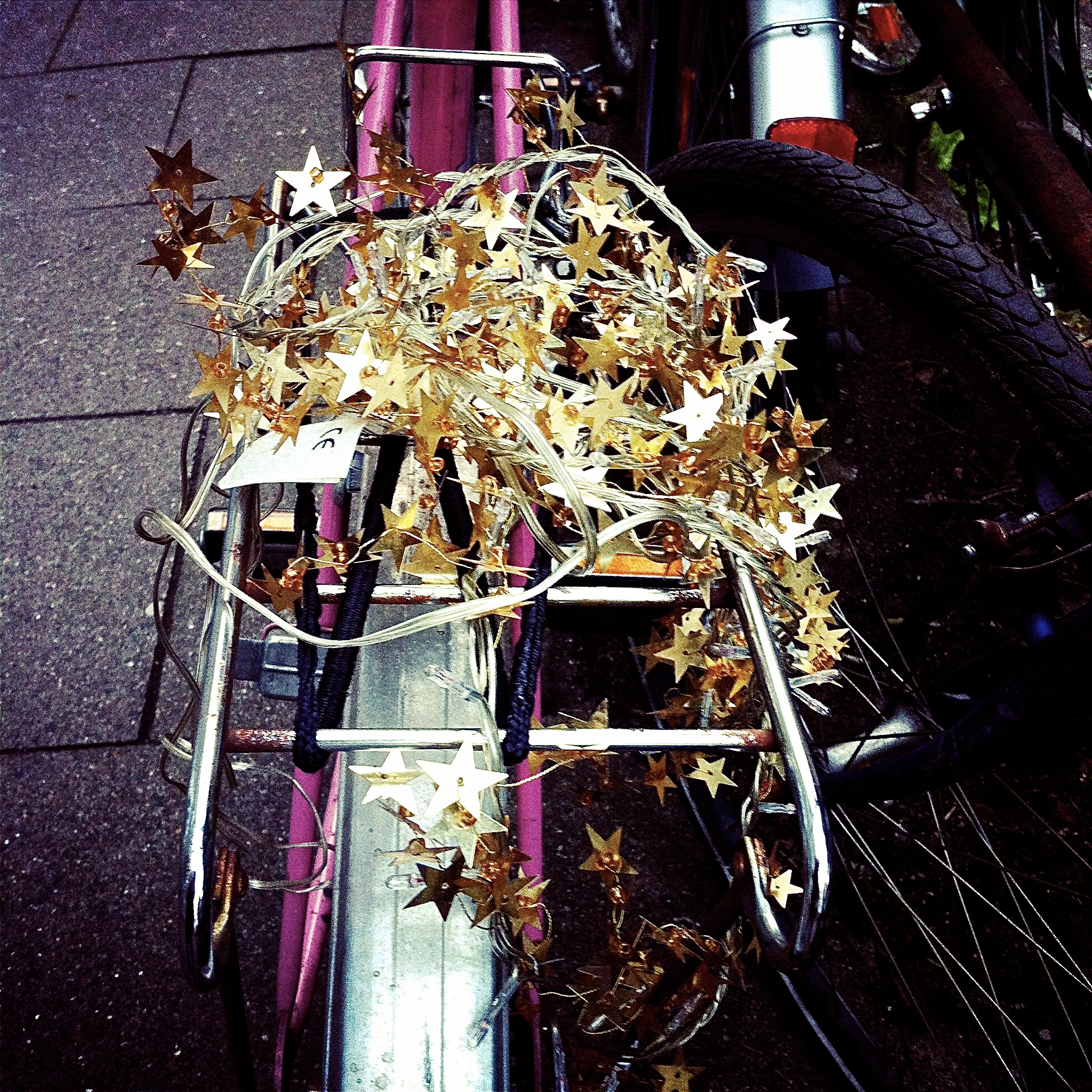 This beautiful view while waiting for my sister.
These brushes and pens in a window of a studio we walked by the evening we celebrated that we're having a daughter. They make me want to paint something immediately.
Usually, I would link up this post with Lindsay of Hello Hue, but she didn't do a "It's the little things" post this Friday, so I think maybe she's having her baby boy this weekend?! If that's the reason she missed the post, we all know what made her happy this week, anyway.
So, have a great weekend, everybody!