In the blog post before, you already saw the travel journal I prepared for a journey two friends of mine made to Portugal earlier this year. I just wanted to share some pictures of the "blank" pages because maybe someone likes something about them and feels a little inspired. At least this is what I feel like when I look at other peoples' travel journals.
In the calendar, I circled the days they would spend in Portugal light pink.
This is the side where the running result was supposed to be journaled.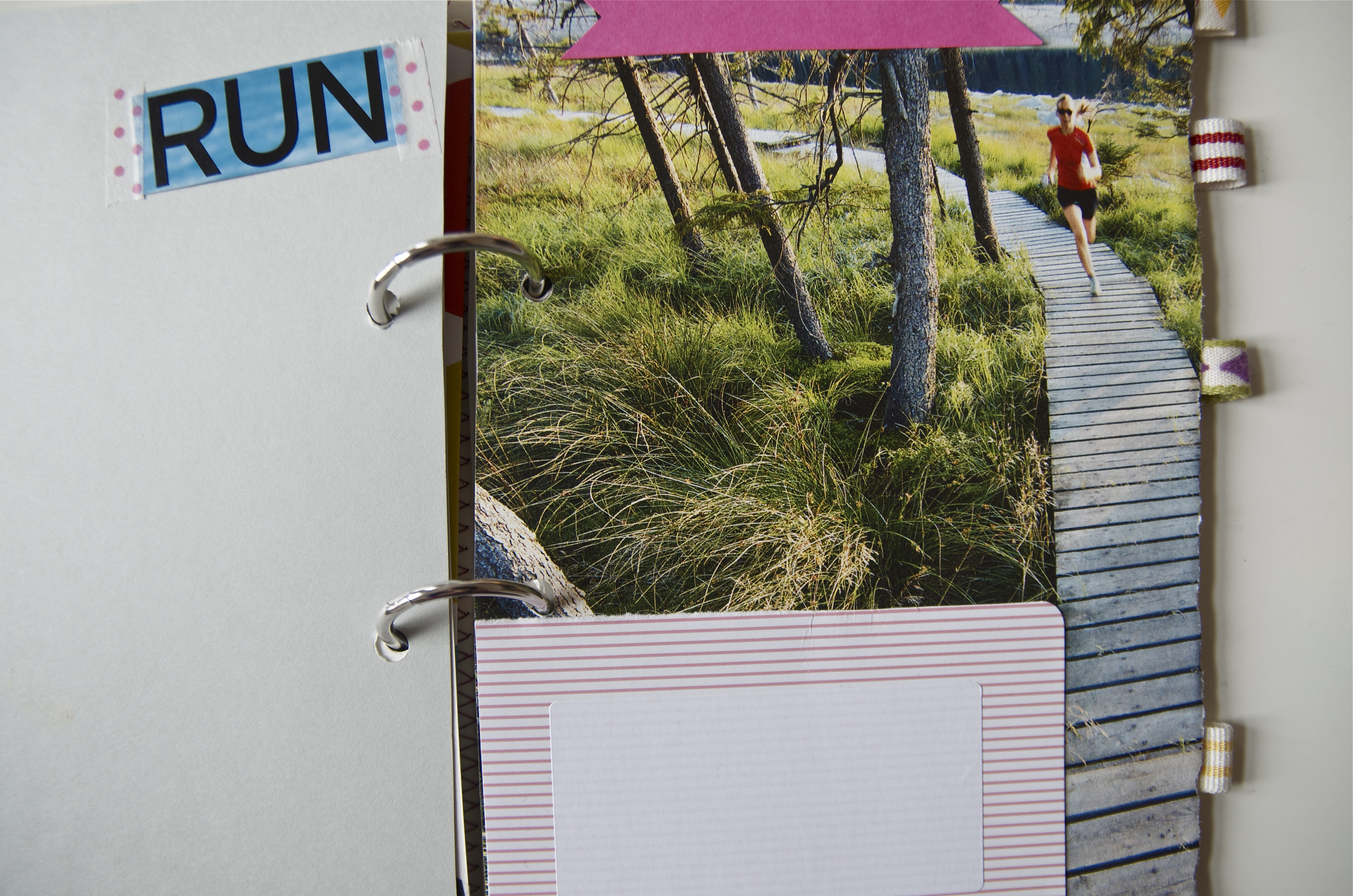 Some transparent pockets for whatever they wanted to put in.
My favorite page is the one with the magazine paper pocket and I especially love the glittering details in the edges. Reminds me of our New York / California travel journal, which I should finally finish and our London travel journal, which I should start with before the journey is just too far away to remember the little details.