In the beginning of this blog, I mentioned that I wanted it to help me focus on creativity and making stuff, so here is something I actually made. As two really dear friends of mine went to the half-marathon in Portugal this year, I packed a little travel package for both of them. They were each a little different because unfortunately, one of them had an injury and could not participate in run. Because of that, I prepared a little travel journal for her as a little challenge for which she would get a medal for instead of her runners medal.
I sewed some paper bags, labeled and filled them with some fun stuff that I prepared.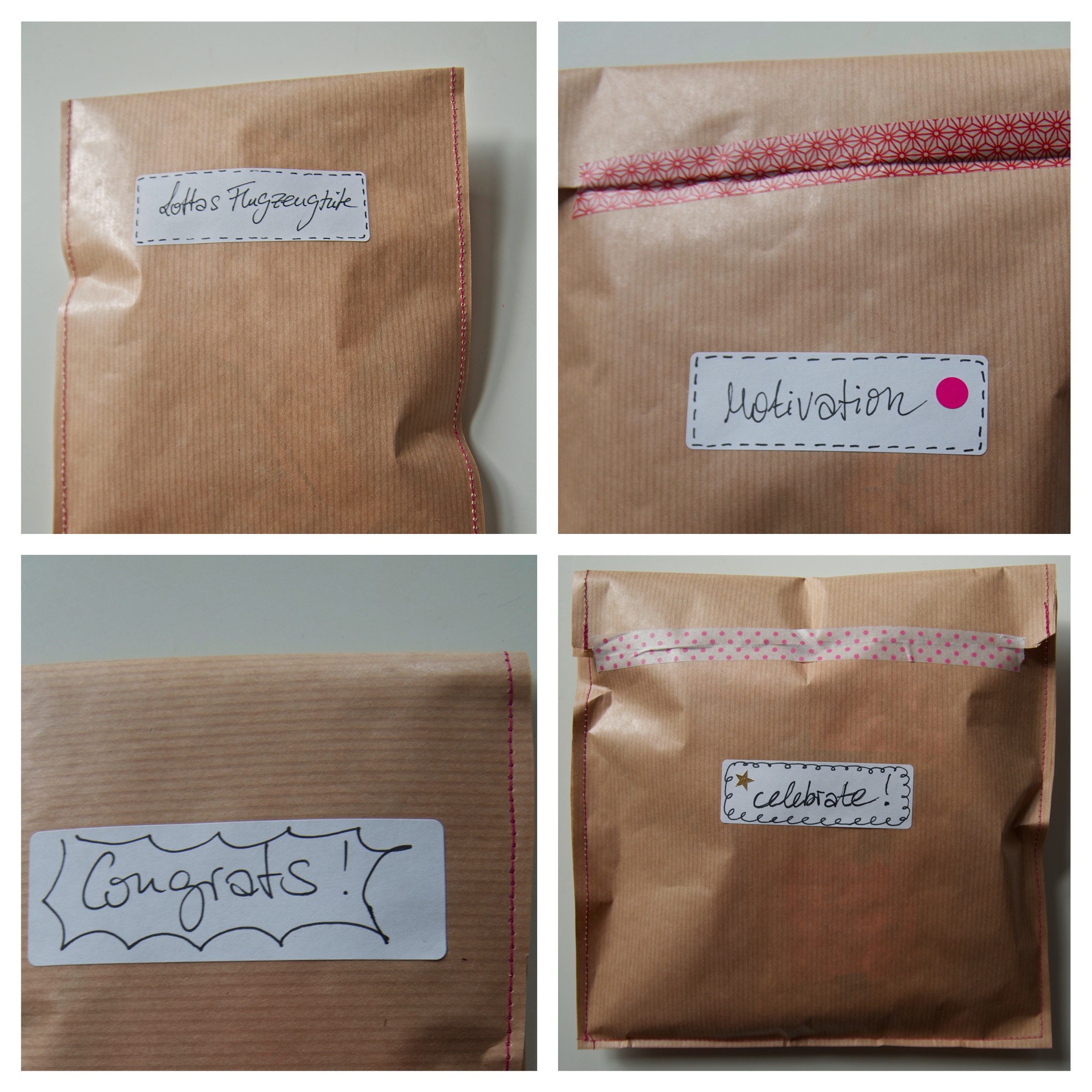 That's what I filled the bags with: sweets, bath essence, a travel journal, a motivation banner and, of course, the medals.
 The celebration bag was stuffed with balloons and glittering confetti.
 These are the medals I made especially for the girls.
They liked their little travel bags a lot, I had so much fun preparing them and it was so good to see them happy because of something I made for them. I think you should give friends a special treat now and then to show them how much they mean to you.