I admit – I'm absolutely obsessed with making things for our baby girl right now. I can't stop.
Right now, I'm knitting a pink cardigan for our little Miss P., and I'm really curious how it will look like in the end because I've never knitted clothes before. But I'm optimistic, with some imaginative power you can think of these knitted parts as a jacket, can't you?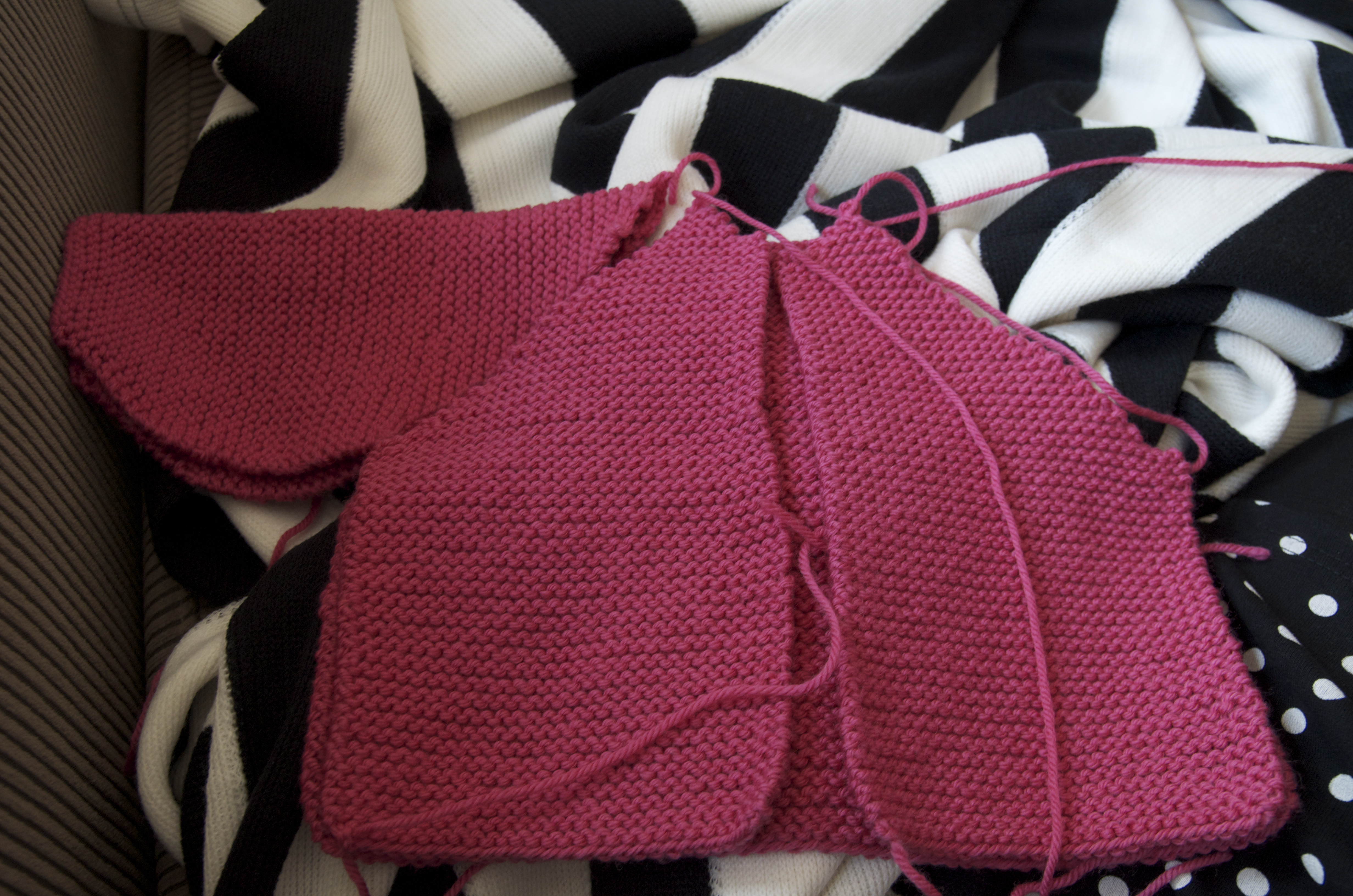 Since yesterday, I'm officially off of work, meaning that I have a lot of time to sew, knit, prepare the nursery and our  future life with a baby. Although 12 weeks don't really seem to be that long when I think of what I want to accomplish until November…besides getting everything ready for the baby, I plan to have Christmas preparations nearly finished by then, i.e. planning and making decorations for our home, thinking about gifts for everyone and actually buying the gifts in time, making plans for two different Christmas parties (one with family and one with friends ), which will take place at our home and – I nearly forgot about that – it's my boyfriends birthday three days after my due date, which has to be prepared as well.
So…I think I should better get started, because here is another confession I have to make: time management is not my best quality…