I'm so excited to join an online art journal class by Kara from I just might explode next monday! I've never done an online class before, so I'm really curious what it's like to be a part of it.
The class is about journaling and about how a favorite song, artist or album can be a journaling inspiration!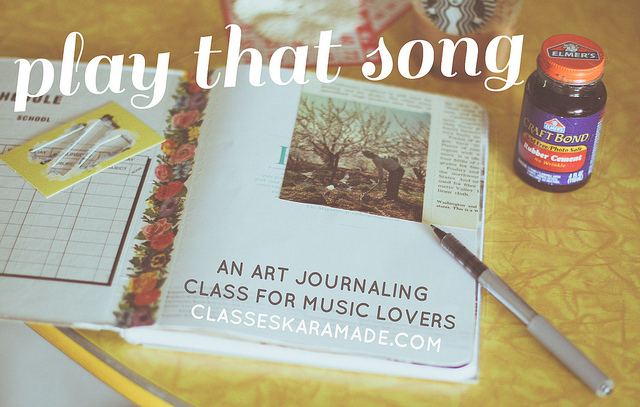 And because I really love music I think this is a great class for me to take. I already have an idea which artist is going to be my inspiration for this project, but I won't reveal it yet.
I love Kara's style, her journals are fantastic, and while I was searching her blog for more beautiful journals, I found this Rain Diary she made a little while ago, and as it's raining cats and dogs here at the moment and it doesn't seem to stop for, like, forever, I thought maybe I could do one myself.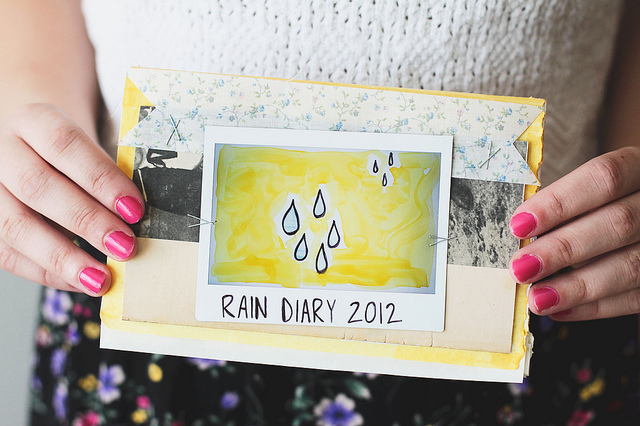 image source
It's something nice to do indoors and would be a cute memory of the rainy summer of my first pregnancy. Nevertheless, I'm still hoping for some sunny days for stuff like picnics in the park, long, romantic summer evening walks, freckles and a day at the beach! Hope is the last to die!