So here is my Valentines Day inspired February wishlist. I absolutely love, love, love the "Always On My Mind" print. A mixtape made for this one special person in your life is one of the most romantic things I can think of. Too cute!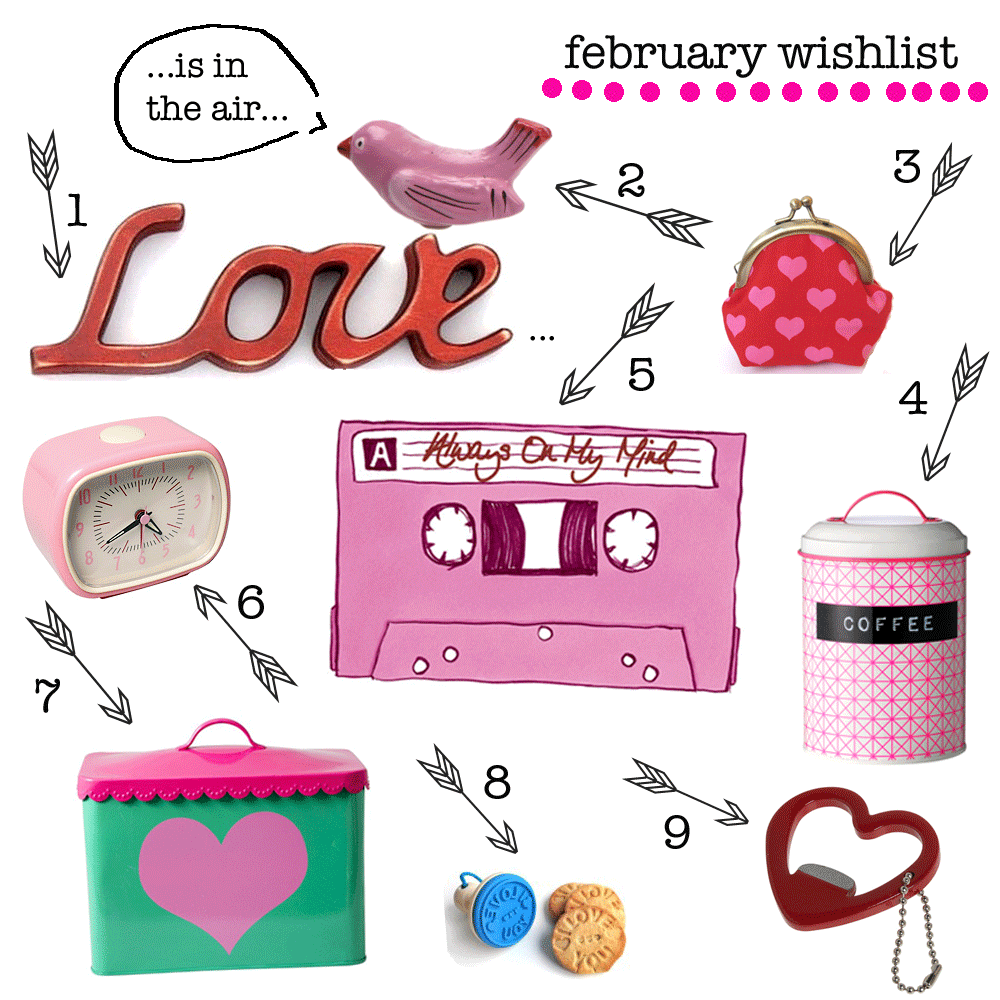 I am still working on some little projects for Valentines Day and it's a pity I can't share them until it's over because my boyfriend is my most faithful reader and I want the things I prepare to still be a surprise tomorrow. This year, I made some little Valentine gifts not only for my boyfriend but for some of my friends as well, because I want them to know how important they are to me and how lucky I am that they call me their friend.
Who gets Valentine treats from you? Just the one you love or do you give a little something to friends, too? Do you even like Valentines Day? I do, and I decided that I want to have a real romantic Valentines date next year – this year, the sweetheart I'm going to spent my evening with is called Lotta. And for some hours between two night shifts, her daddy will join our Valentine girls'night out, as well. This is totally fine for this year – but on Valentines Day in 2014 I will wear a dress with tiny little hearts printed all over it, high heels and bright red lipstick, I will go on a date with the man I love and we will celebrate and dance all night long! What are your daydreams about Valentines Day so far?