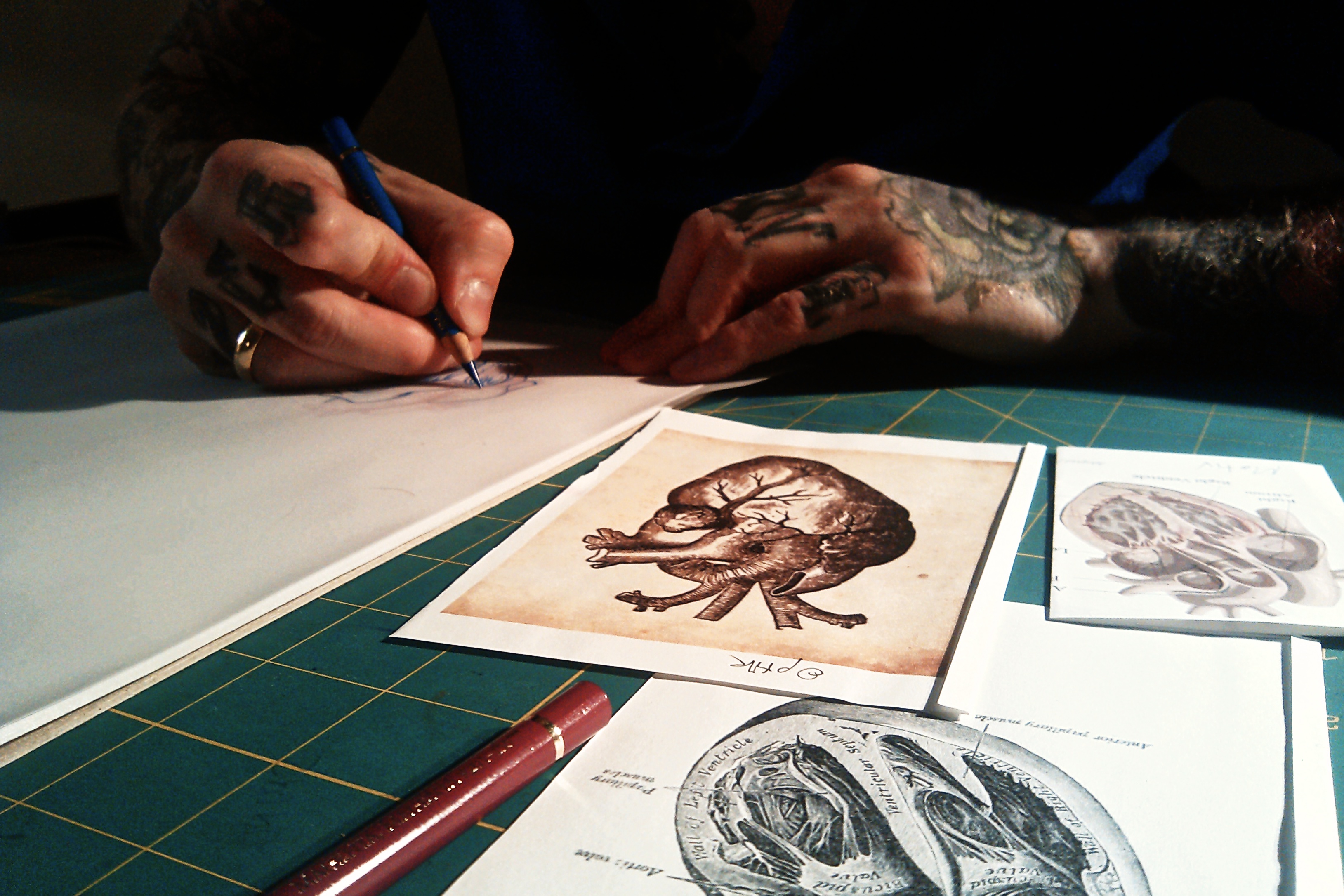 It's time for another tattoo post! I want a tattoo so badly and I know what I want in general, but not yet in detail, and I guess I shouldn't rush getting a tattoo that will last forever just because I want it now. So while I still work on my future body art I thought I'd share some pictures of the design process and the finished tattoo my boyfriend got some months ago. He had been talking about getting the "heart on his sleeve" for ages, and to encourage him to finally get it done, I gave it to him as a Valentines Gift two years ago, and I just love the result! Actually, I love it so much I even thought about getting the same.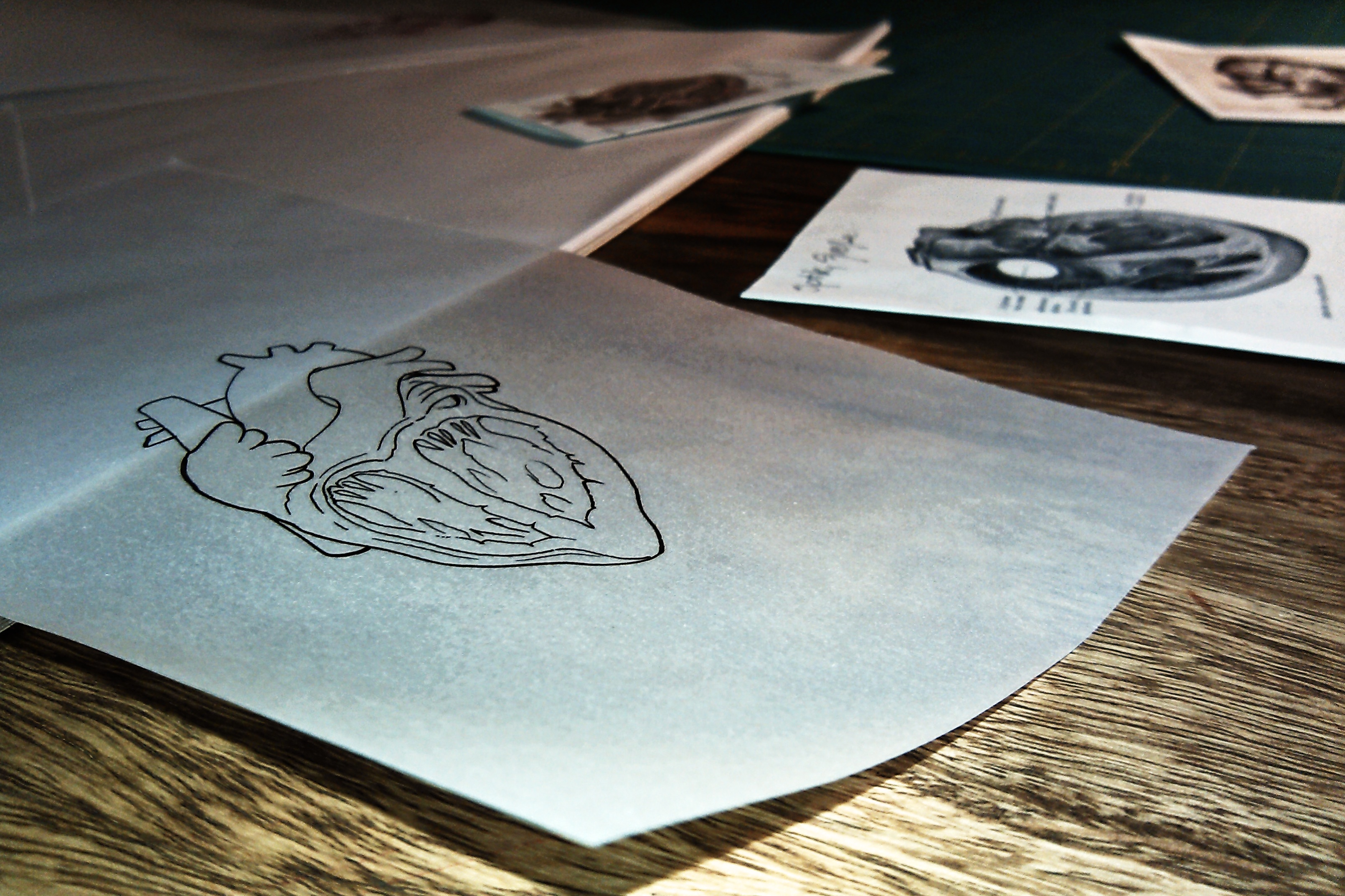 A fun fact is that my boyfriend decided on getting his tattoo in a studio nearby our home and just some weeks before he wanted to make an appointment, one of the tattoo artists of the said tattoo studio opened a new studio – guess where? In the basement of our house! It's luxurious to just go downstairs to get tattooed, and as I really like his style, I think I want him to work out my tattoo together with me as well. But until I finish my design, I'll keep enjoying this beautiful heart tattoo on my boyfriend's forearm.
The first three pictures were taken by my boyfriend with his cell phone during the designing and tattooing process – although I begged him to let me come along to the appointment, he didn't want me to participate in this experience. He says it would have felt to him like taking someone along to the dentist, Whatever that means, but nevertheless, as I mentioned before, I'm really happy with the result. And so is he, and that is what counts the most!