It's Zpagetti time!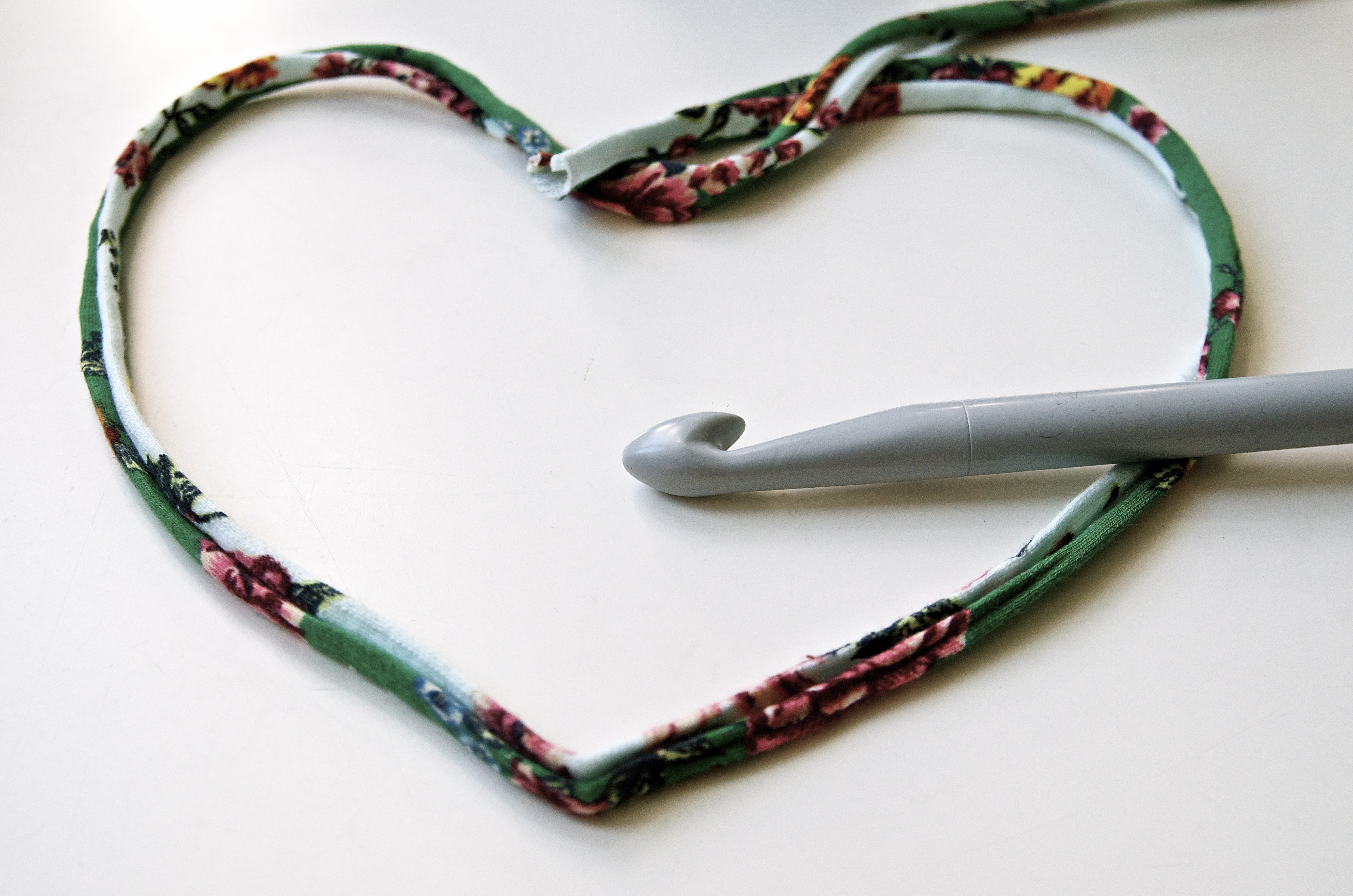 Hoooked Zpagetti – nothing new for the DIY-World – but totally new for me! The first time I noticed Hooked Zpagetti was about one year ago when I visited a "Knit Club" together with a friend of mine. We were fascinated by this yarn, but unfortunately had run out of cash, couldn't buy it and – forgot about it.
A few weeks ago, I found some Zpagetti cones at one of my favorite craft stores and this time, I couldn't resist. I bought one cone, a huge crochet hook and yesterday, I finally got started. I made a bowl in just a few hours, filled it with tiny socks and tights and placed it into our future nursery.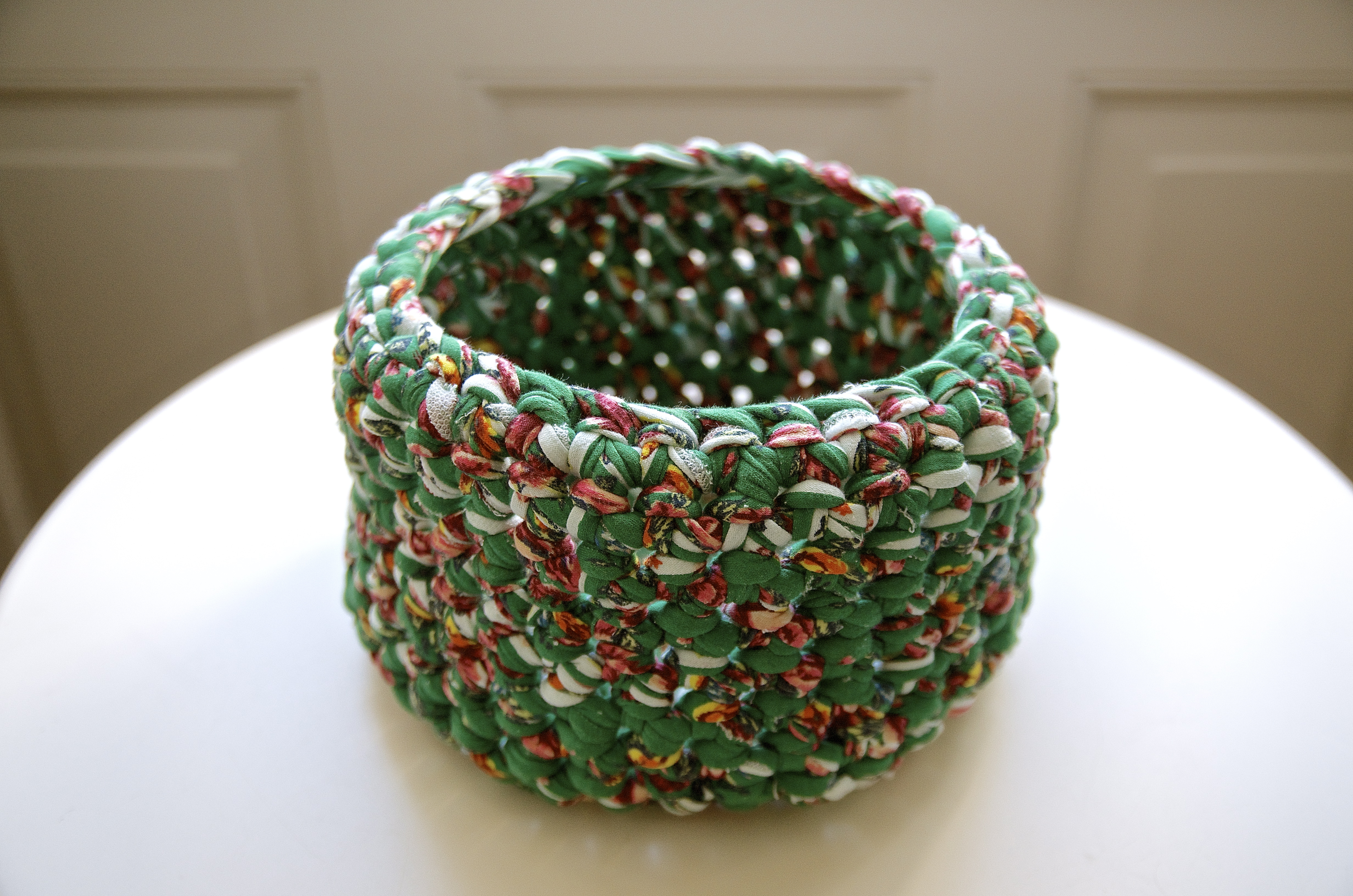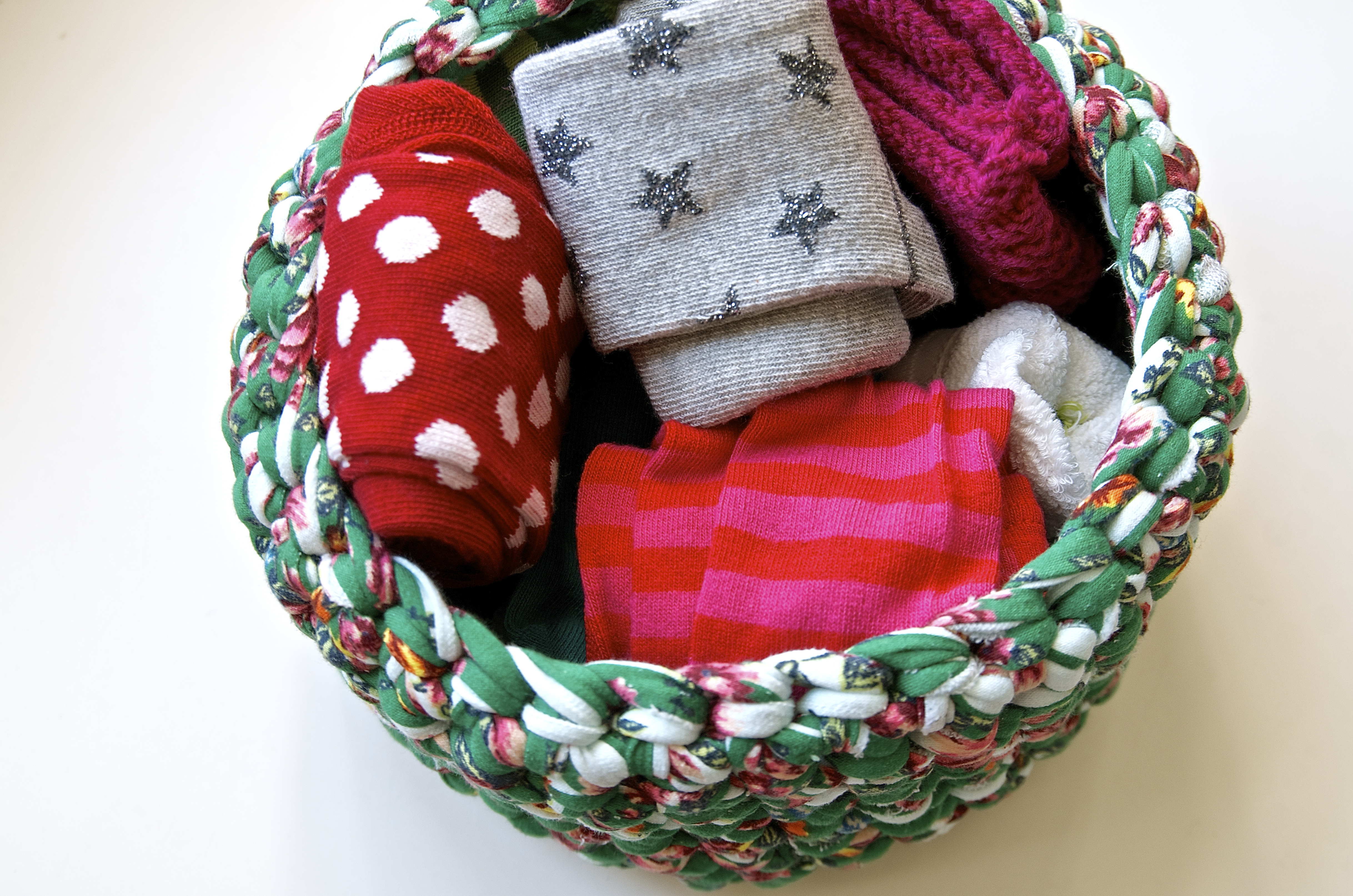 For this bowl, I used this tutorial by Julia of Ein Stück vom Glück and this video tutorial, made by the two girls of Blütenkirsch.
It's so easy, and the best thing about it is that you have a finished project after minimal time, which is really motivating to go on with another project and another project and…
Because of that, I had a look at the Dutch Hoooked Zpagetti homepage and beside the yarn in really beautiful colors, they offer these gorgeous bags, which are fantastic to store wool and yarn and knitting/crocheting accessories, as well as pink crochet hooks! I'm in love!
I plan to make some more bowls, because you can never have too many bowls to throw small stuff into and bowls for my knitting stuff and maybe even for fruit. In addition to that, I would love to make a rug and some bracelets and I also added some coasters to my to do list. And oh, let's not forget the pouf and a pillow case. For these two, there are instructions on the Dutch Hoooked Homepage. So, let's see which project will be chosen to be the second one made with Hoooked Zpagetti!