Since I am still having troubles with iPhoto and thus can't upload my own photos at the moment, I thought I'd share some stuff of my baby wish list. We already bought a lot, but, I'm not sure, did I already mention it? There is so much fantastic stuff to buy for a baby out there! But because we also need to save some money, I'm recently just dreaming to buy the items I chose this evening…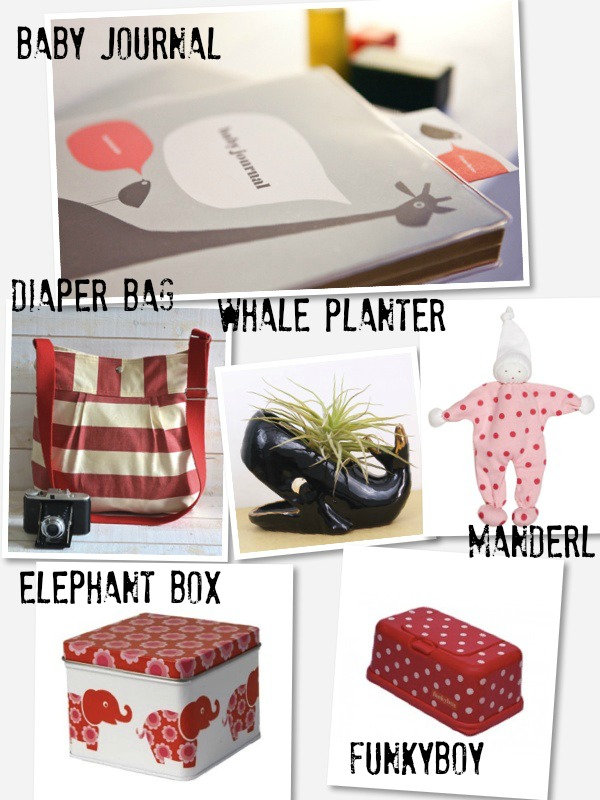 baby journal  / diaper bag / whale planter / manderl  / elephant box / funkyboy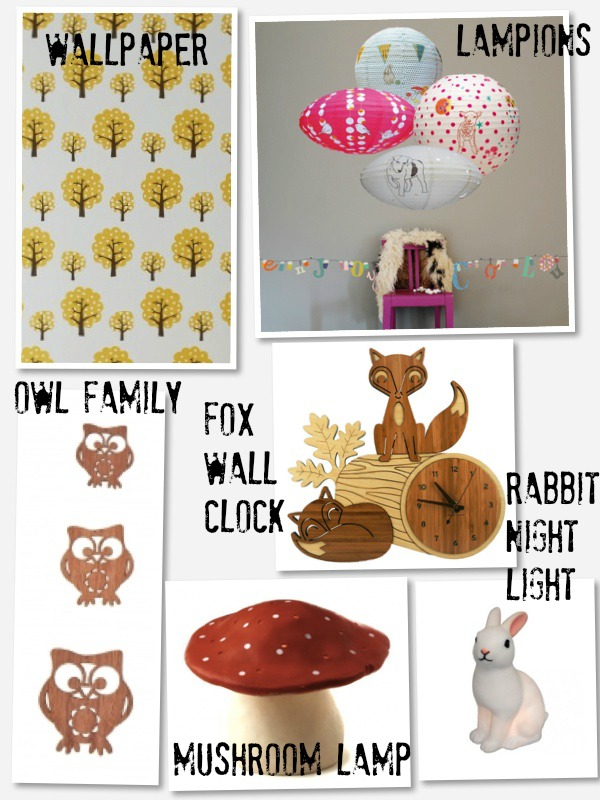 ferm living wallpaper / lampions / owl family / fox clock / mushroom lamp  / mr.rabbit night light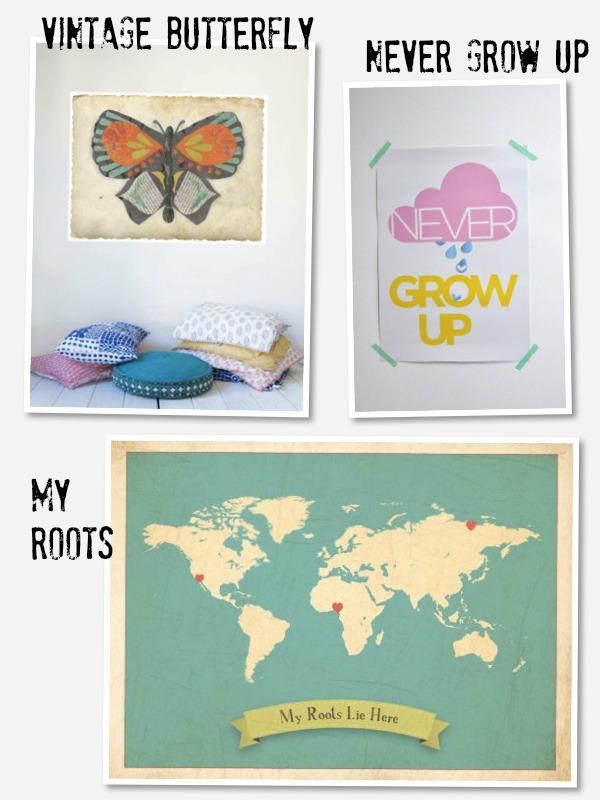 vintage butterfly poster / never grow up / my roots
I'm in love with everything in these pictures, but what I really need is the baby diary, the little doll "Manderl", the mushroom lamp and one of the posters. I can't decide which one I love the most, but I still have three more months to go, I think I can make a decision until November… I hope so.
I think I have to get rid of my mess in the room that will be the future nursery first before I can make a decision about which poster will make it. So there's a lot to do. I'm still thinking about whether a baby really needs a room on its own from the beginning, or if maybe it is okay to still have a desk with a sewing machine, some fabrics and some other craft supplies in the nursery when she arrives and maybe for the first year. We'll see.
Have a nice day y'all, I'm hoping to get back to post my own pictures soon – especially because I finished the Granny Square Baby Blanket and I can't wait to share the result!